Week of 08.14.17
The first day of school can be full of such emotion!  Excitement, apprehension, anticipation, and so much more.  We are very much looking forward to welcoming students to school this week and helping both you as the parents and guardians as well as our students feel comfortable and safe as part of our learning community.  Regardless of whether you are a first time parent of a middle schooler or whether you've been through this a few times already it is always good to have some reminders of ways to help your student (and yourself!) cope with change and engaging in a routine.  Please follow this link about sage advice on back-to-school.
Back-To-School: What You Can't Buy
---
A note from PTO regarding the school supplies kits…
Dear Westlake Parents, Guardians & Teachers,
This is a follow up email regarding your School Supply Kits you ordered for your child.
Unfortunately, the vendor of the kits, School Kidz, informed us yesterday that the kits were going to be delayed due to a shipping issue with their main carrier which in turn has caused a backlog in their warehouse production and left them scrambling to get the kits out in a timely manner.
The PTO would sincerely like to apologize for this unfortunate and inconvenient matter.  We are working diligently to get this taken care of.  As of right now, School Kidz has relayed to us that the School Kits will be here a week later than we anticipated.  They were due to arrive and be handed out on Monday, August 14, but we are now looking at Monday, August 21, for the arrival date.  We will let you know immediately when they arrive.
The PTO has asked that the vendor, School Kidz, to overnight at least two spiral notebooks and a box of pencils for each student who ordered a kit.  We are awaiting their response and will let you immediately what we hear.
Again, the PTO would like to deeply apologize for this matter.
---
Total Eclipse 2017
On August 21st, we will be experiencing a total eclipse of the sun.  Our area will be in about 93% totality of the eclipse.  School wide, we will have the opportunity to engage in this rare opportunity across the various content areas.  We have purchased the appropriate and approved viewing glasses for this event.  Please consider donating money to cover the cost of the glasses for your student and/or additional donations to cover the cost for other students in our community.  The glasses cost approximately $2.00 a piece. Regardless of payment, all students will have the opportunity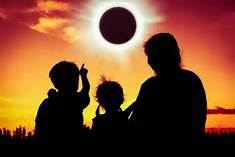 to view the total eclipse with permission from a parent/guardian.  Please follow this link to find the permission slip for the eclipse viewing event.  Permission slips can be turned in to your student's science teacher for 7th and 8th grade and for 6th grade to any of the 6th grade teachers.  Permission slips will also be given to students on the first day of school and available in the office up until the event.  Permission slips will be due by August 18th. 
More specific details of this event will be available after the first day of school.  If you have any questions please contact the school at 720.972.5200.