Dear Westlake Parents and Guardians:
This was such an exciting week as we announced the results of our check drive.  If you missed it, we did video the announcements on Friday and posted it on the PTO Facebook page.  Follow the link below to access the exciting announcement!
I am so grateful to our community for the support you show us every day.  I'm grateful to be in partnerships with our parents/guardians in order to best meet the needs of our students.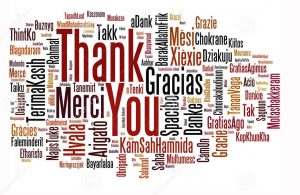 Parent Teacher Conferences Next Week!
Our first set of Parent Teacher Conferences are just around the corner. We will have conferences on October 10th from 4-7 pm and October 11th from 4:30-7:30. Conferences will be arena style in our gym. This means that you will have an opportunity to talk with each of your child's teachers for about 3-4 minutes. In order to make conferences as efficient as possible for families, we will be having families sign up for half-hour time slots.
We have sent out a sign-up for time slots so please check your inbox for this email. If you need to contact teachers prior to conferences, you are always welcome to email teachers with questions or concerns.  Please feel free to call the school with any questions on Parent Teacher Conferences.