Dear Westlake Parents and Guardians: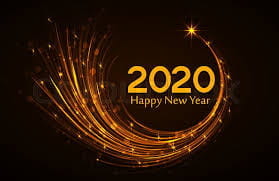 As we head into this last week of school for 2019 I want to thank you for giving us, the staff at Westlake, the opportunity to work with your children.  Each child is so special and bring such joy to our community.  We are so grateful for getting to spend time learning with your children and partnering with you as parents/guardians on their journey.
We wish you and your families the very best over the holidays and a very Happy New Year!  See you in 2020!
Gifted-Talented Identification Testing
Do you suspect that your child may be in need of enriched academic programming?  Does it seem like he or she may need additional challenges in their education, and may be gifted or talented?  Gifted/Talented (G/T) testing at Westlake is currently scheduled for January 28th.  If you have a student you would like to nominate for G/T identification and would like to have tested contact Michael Wedermyer (michael.p.wedermyer@adams12.org) no later than December 16.  There is required paperwork which must be completed and returned by December 18.  You may also go to http://www.adams12.org/gifted_talented_identification  for further information and for nomination forms.
Exciting Social-Emotional Learning in 8th Grade!
Starting in January, our 8th grade Wolverines will be engaging in the "Owning Up" curriculum with their classroom teachers, grade level counselor, and the school social worker/Social Emotional Learning Specialist. Students will be learning about the emotional consequences of things like teasing, gossip, reputations and double standards, as well as how to manage these situations. Students will also be learning about the art of apology, the power of groups, and other positive social interaction strategies. We look forward to engaging in this learning together, and we're excited that these topics match up with the real experiences of our students.
WLMS Carols, Cookies, and Cocoa
The Westlake Music Department is so excited to present Carols, Cookies, and Cocoa on Tuesday, December 17th from 5:30-7:00 p.m. in the Westlake Cafeteria. This fundraiser is a chance for our community to come together to celebrate the season, socialize with friends, family, and neighbors, and support
our incredible music students. Money raised through our dessert and cocoa sales, as well as the cake auction, will be used to help with music program needs, including helping our 8th graders pay for music festival expenses. It will be an informal, open house style, feel free to pop in for a few minutes or for the entire evening. Ugly holiday sweaters welcome!
This event will feature our 8th-grade band, choir, and orchestra students performing music of the season in both large and small groups throughout the evening. Hope to see you there!
Upcoming Events
Click on each day to reveal the upcoming events.
Monday
Intramural Basketball @ 3:45pm
Newspaper Club @ 3:45pm
Student Council Meeting @ 3:45pm
Tuesday
Coding Club @ 3:45pm
Intramural Basketball @ 3:45pm
Math Counts @ 3:45pm
Travel Club @ 3:45pm
Carols, Cookies, and Cocoa @ 5:30pm
Wednesday
Early Release Day
7th Grade Jazz Band @ 7:30am
Pokeman Club @ 7:30am
Art Club 7:45am
Thursday
Creative Writing Club @ 7:30am
Robotics Club @ 7:40am
Dodgeball Assembly @ 2:45pm
GSA Club @ 3:45pm
Disc Golf Club @ 3:45pm
Intramural Basketball @ 3:45pm
Friday
Winter Break Begins!  See you in 2020