Week of 09.18.2017
Read-a-Thon is here!
The Westlake school community is engaging in a day of reading on Wednesday September 20th to raise money for our classrooms as well as inspire the life long love of reading in all our members of the community.  Students will hear from guest speakers about the impact reading has had on their lives as well as have time to dig in to their own reading throughout the day!
This is a very important fundraiser for us in that the money raised goes directly back into the classrooms to benefit students through our teacher mini-grant process.  Please help support our school community by donating money for important event.
Resources for Parents/Guardians
There are a number of events and resources available to the Adams 12 Five Star parent/guardian community.  Please see the following for information about upcoming events and resources available to our community: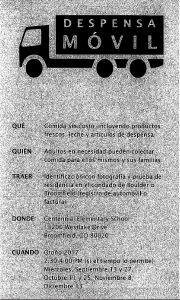 I've started listening to a podcast I found called Mind/Shift and wanted to share it with you.  As a school we are looking at how we support and nurture a growth mindset in ourselves and students.  I hope you find something of interest in this podcast.
As always, if you have any questions, concerns, or comments please feel free to reach out to me at school 720.972.5200 or rachel.e.heide@adams12.org