Week of 05.08.17
Westlake Parents and Guardians:
As we head towards the end of the school year there are many exciting, upcoming events we want to be sure you're aware of.  Please see the following list of events and let us know if you have any questions.
May 8th- Choir Concerts by grade level- 6th @ 6:30; 7th & 8th @ 7:30pm
May 9th- 5th Grade Ice Cream Social @ 6:30
May 10th- 7th/8th Band Concert @ 7:00pm
May 11th- All grades Orchestra Concert @ 7:00pm
May 12th- 7th Grade Off Campus Orchestra Performance- all day
May 19th- Drama Club Performance @ 6:30pm Legacy High School
May 23rd- 8th Grade Awards Assembly @ 12:30pm- No School for 6th and 7th Grade
May 24th- 7th Grade Awards Assembly @ 8:45am; 6th Grade @ 12:45pm- No School for 8th Grade
We look forward to seeing you at our upcoming events as we close out the 2016-2017 school year.  Thank you for your ongoing support of our school community.
---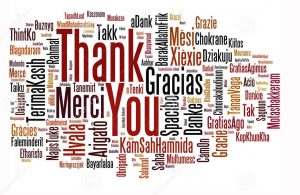 Thank you to our PTO for putting on such an amazing Staff Appreciation Week!  We are so fortunate to have the opportunity to work with the Westlake families and we are so grateful for your support.  Thank you for treating us so well this week!